Lane Poole Reserve Park Information
Your Lane Poole Reserve Guide
Whether you are planning a day trip from Perth or an adventure filled camping holiday, having the right information to guide your visit to Lane Poole Reserve is essential. So, with your car packed and your heart set on adventure, it's finally time to d
elve into the heart of Dwellingup.
7km south of Dwellingup
Open All Year
Park Entry Fees Apply
Park Entrance Fees
Standard park entry fees apply to your visit to Lane Poole Reserve. You can pay easily at the entry station, or you can pre-purchase a park pass online or at Dwellingup Trails and Visitor Centre.
| | | |
| --- | --- | --- |
| | Standard fee | Concession fee |
| Private vehicle with up to 12 occupants | $17 per vehicle | $10 per vehicle |
| Private vehicle with more than 12 occupants | $8 per person | $3.50 per person |
| Motorcycle | $10 | N/A |
Campgrounds in Lane Poole Reserve
We recommend booking your campsite as Lane Poole Reserve well in advance. Bookings can be made up to 180 days before arrival through WA Park Stay. If you aren't sure which campground best suits your group, read our online guide. 
| | |
| --- | --- |
| | Online Bookings |
| Baden Powell Campground | Bookable |
| Charlies Flat Campground | Bookable |
| Chuditch Campground | Bookable |
| Stringers Campground | Bookable |
| Tonys Bend Campground | Bookable |
| Yarragil Campground | Bookable |
| Nanga Brook Campground | Bookable |
| Nanga Mill Campground | Non-bookable |
| Nanga Townsite Campground | Non-bookable |
Facilities for day-trippers and trail users include:




Take all rubbish with you

World-Class Trails

KAYAK LAUNCHING FACILITIES
Tips To Stay Safe In The Park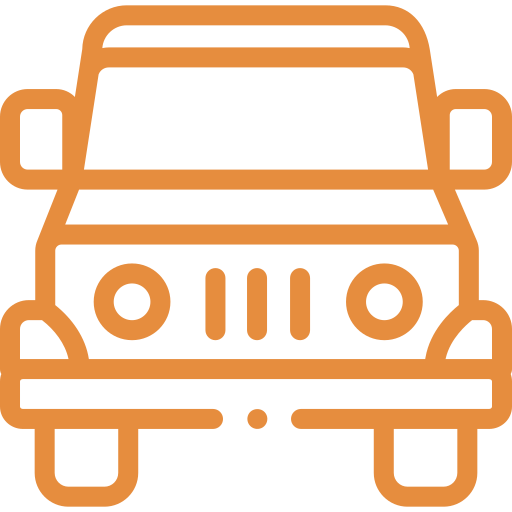 Driving Conditions
Park roads, between the entry station and Dwaarlindjirraap, and the access road to Nanga Brook from Nanga Road are sealed. All other roads within the park are gravel and their condition will vary depending on the weather. For more Lane Poole Reserve Park Information, please see the Explore Parks website.

Disability Access
Parks and Wildlife design all new recreation sites and renovate existing sites to provide access for people with disability wherever possible. Check the DPaW website link at the bottom of this page for your most accessible site.
Park Safety
It's always wise to take some precautions in the natural environment. You don't have to go far before you can be on an isolated track, the weather changes or you encounter wildlife. You need to be aware of the risks and take responsibility for your own safety and the safety of anyone else, including children, in your care.

Mountain Bikes
Mountain bike trails are graded on the physical nature of the trail, and aligned with the International Mountain Bike Association (IMBA) Trail Difficulty Rating System. Ensure the trails you are planning to ride are suitable to you and your groups skill and experience level.

Pets in the Park
Dogs are allowed in the recreation area of Lane Poole Reserve but must be kept on a leash at all times. From time to time, the Department of Parks and Wildlife conducts a baiting conservation programme which can be lethal to dogs and it is recommended that dogs are not taken outside of the designated campsites or recreation areas.
Fishing in Lane Poole Reserve
The Murray River has long been popular with recreational fishers. It is home to many species including marron, rainbow trout, redfin perch and cobbler. You must have a fishing licence, issued by the Department of Primary Industries and Regional Development, if you wish to fish in the river. Restrictions help protect fish stocks and include closed seasons, bag limits and minimum legal sizes. Visit dpird.wa.gov.au for more information.

Flying Drones
Flying your remotely piloted aircraft/drone for recreational purposes, including capturing footage to post on social media, in personal or travel blogs, or even just pictures to send to family and friends is governed by regulations under the Conservation and Land Management Act 1984 (CALM Act).
Department of Parks and Wildlife
Lane Poole Reserve - Perth Hills District
Banksiadale Road
Dwellingup, WA 6213
Ph: 9538 1078