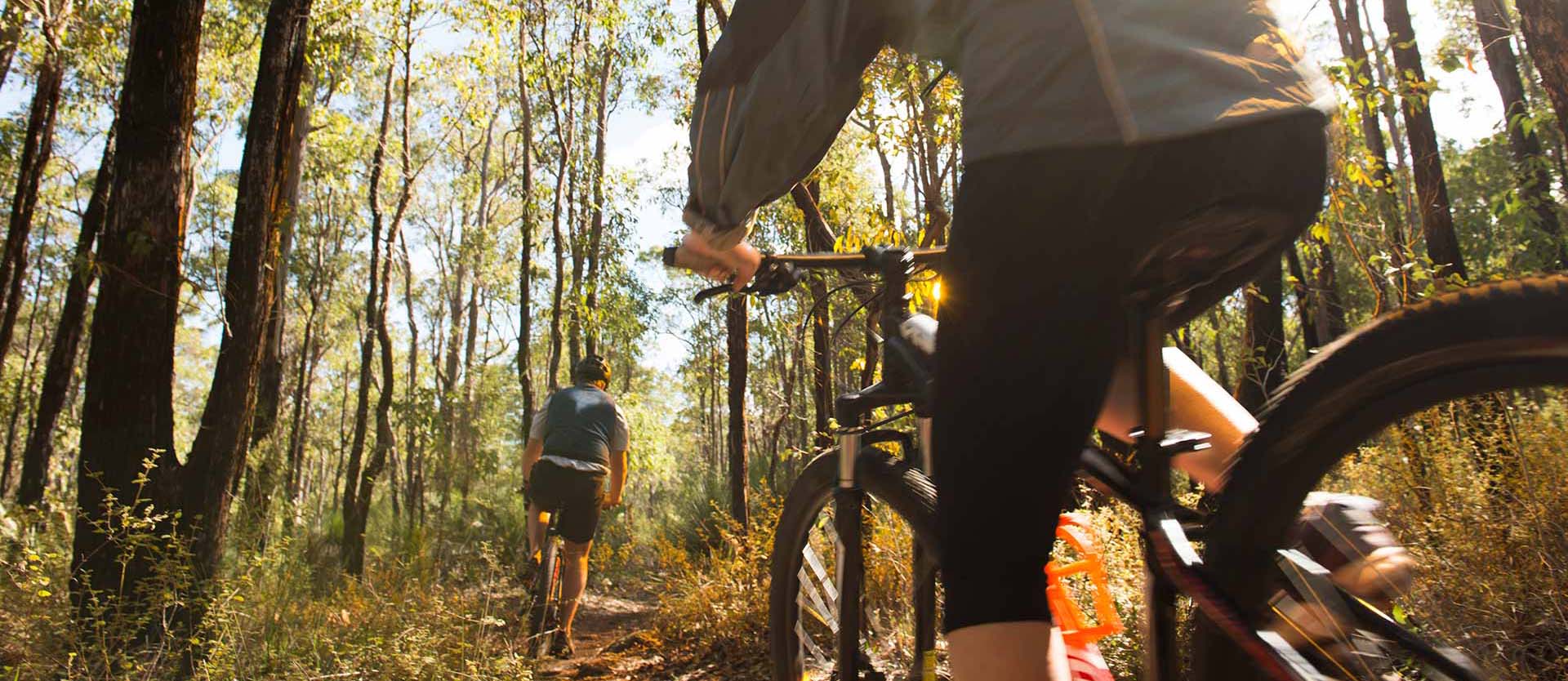 Date
28 - 29 May 2022
Expired!
Dwellingup Adventurethon
The fun, thrills and excitement of Adventurethon Stage Racing is back in Dwellingup in 2022.
This weekend long event is packed full of family fun and excitement, exploring extraordinary locations with adventurous challenges! Ride, Run (or walk) and paddle your way through some of the best locations in the beautiful Dwellingup region. Adventurethon brings together a range of run distances to suit everyone, from first timer to seasoned veteran.
Run
Beginners and Juniors can choose to challenge themselves at the shorter and less technical Taste/Junior (5km) distance. More adventurous runners might opt for a longer and more difficult course, the Enduro (12km). While the brave adventurers can prepare to tackle the Ultra (21km) course.
Ride
Set in the majestic Marrinup forest, the Mountain Bike stage winds through hills, forest and single tracks to keep your legs pumping. The Marrinup trails provide an awesome course for beginners and juniors (10km) with lots of fun without the technical challenges of the longer courses. More adventurous riders might opt to undertake the Enduro event (28km). This is a longer distance with more technical sections to negotiate, but should be achievable for beginners who are up for a challenge. But, the most fun will be had on the Ultra (50km) course; a long cross country course with lots of fun sections interspersed with some technical challenges.
Paddle
The final adventure for the weekend is the paddle course. Winding down the lower Murray River, this course is suitable for all paddle craft. Beginners and Juniors can choose to challenge themselves at the beginner friendly Taste/Junior distance (1km). More adventurous paddlers might opt to undertake the Enduro event (9km), a longer distance with great scenery along the way. For the brave adventurer, Ultra (17km) is your option; a journey in life down the wonderful Murray River.
The best news is, you can pick and choose what events to participate in! Mountain Bike and Kayak hire is available from Dwellingup Adventures.

To find out more, visit the Adventurethon Dwellingup website.