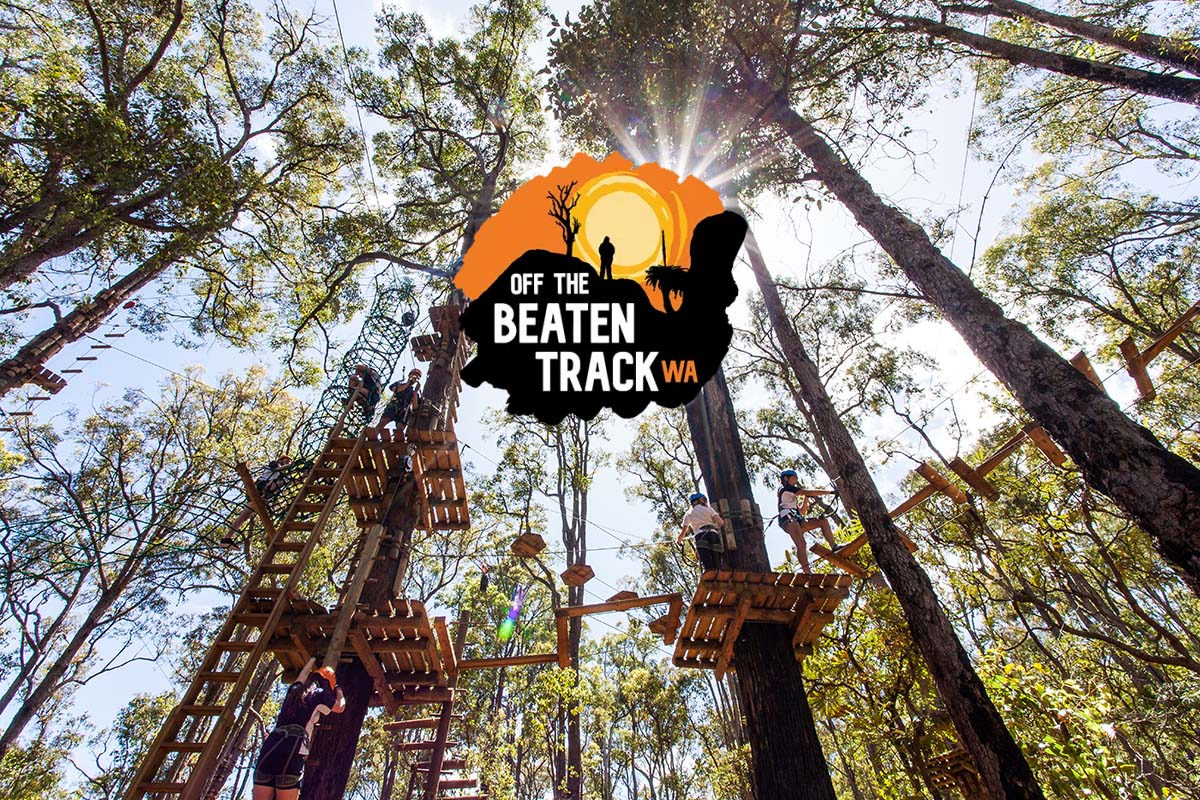 Date
24 Sep 2023
Expired!
Dwellingup Treetops Adventure Hike
Are you ready for a #WildatHeart adventure? Join Off The Beaten Track WA on the Dwellingup Treetops Adventure Hike and experience an unforgettable journey through the stunning Nanga forest.
Experience exhilarating views as you fly through the treetops or quickly stop to catch your breath in the middle of the suspended platforms. Breathe in the fresh air from the pine and jarrah trees as you swing, leap and wobble high above Nanga Mill! Experience soaring aerial obstacles up to 25m high that'll have you flying and laughing with the kookaburras as you push your limits and challenge yourself!
After two hours of treetop fun, we'll take a short break to enjoy a delicious morning tea before embarking on an 8km hike along the Chuditch trail. Along the way, you will be surrounded by the beauty of the pine and jarrah trees, grass trees, and bracken ferns.
The Dwellingup Treetops Adventure Hike promises to leave you feeling fulfilled and challenged, with memories that will last a lifetime. Book your tour today and get ready to experience the beauty of the Nanga forest from a new perspective.