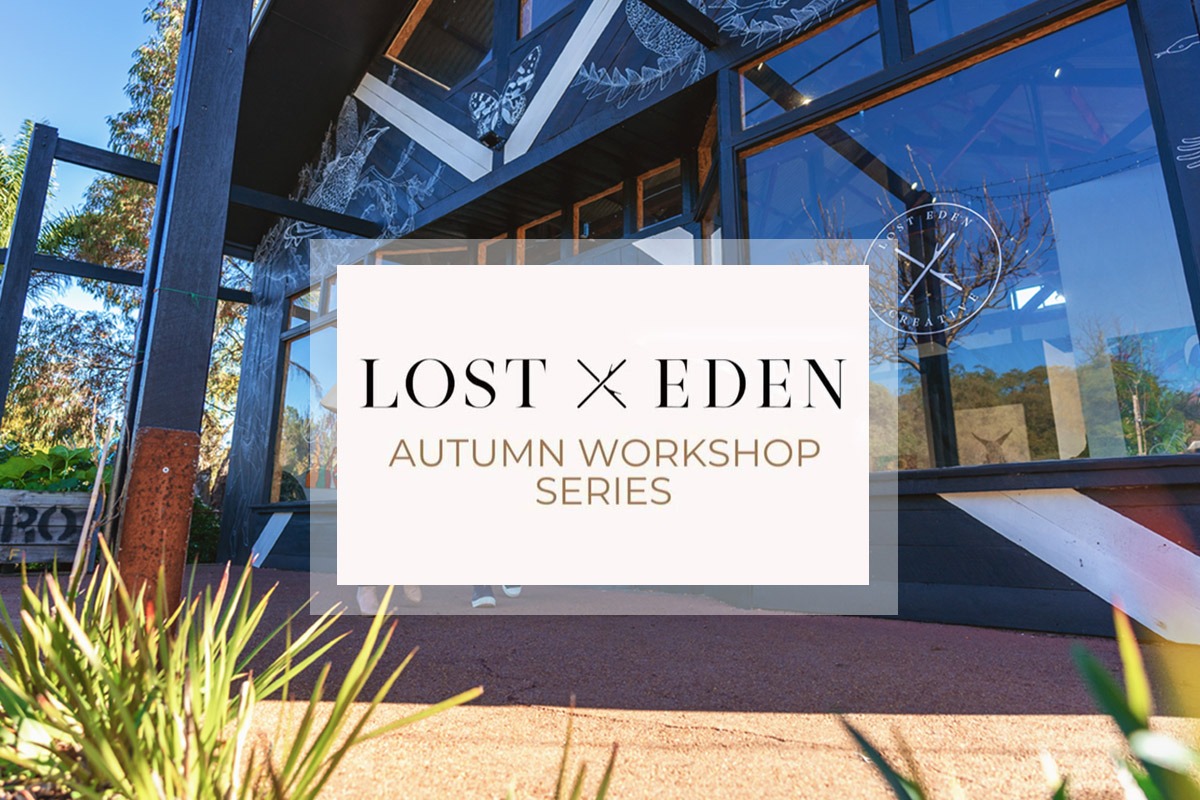 Date
24 Jun 2023
Expired!
Felting with Nancy Ballesteros
Join Lost Eden Creative for their "Autumn Workshops" series of creative workshops inspired by the environment that surrounds Lost Eden Farm Studio, perched in the unique forests of Dwellingup. Each workshop is presented by a leading Western Australian artist who will guide and inspire you to create something truly unique.

Nancy Ballesteros has passionately been working with textiles most of her life. She creates and hand-dyes unique colour palettes onto wool, silk fibres and fabrics. After moving to Australia in 1990, she immersed herself in the science of wool and established her business Treetops Colour Harmonies.
She has now been designing colours and felting for over 30 years. She has taught in Australia, New Zealand, Europe and the USA, mostly concentrating on unravelling the mysteries of Nuno felting using Silk and superfine Merino.
In this one-day workshop you will focus on creating a piece of felt which could lend itself to a cushion cover, book cover, or simply a piece of art. You will come away with an understanding of the felting process and the endless applications which it can be applied.
Felting is a beautiful, tactile and meditative process – it can warm your soul and excite your creative juices.
Suitable for beginners. Limited places available and bookings are essential.